BALSAMICS FOR YOUR SUMMER
As summer arrives it brings along maximum al fresco dining opportunities – hello park picnics, backyard BBQs and sunset wine sipping! We're highlighting our most refreshing Flavored Balsamic Vinegars, which we love to drizzle over fresh farmers market produce salads and mix into crisp cocktails. Cheers!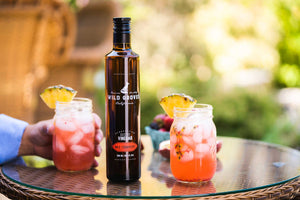 FRESHLY PICKED
Juicy, ripe, and aromatic strawberries – what could be more summery? Add this white balsamic to a strawberry and spinach salad, drizzle over freshly sliced fruit, or add to a tropical drink – then don your sunnies and hit that hammock!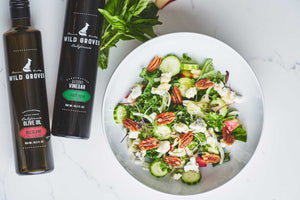 A PERFECT PEAR-ING
Embolden any dish with the lush flavors of Juicy Pear Balsamic Vinegar. At once tart, sweet and bright, it's like candy, but better for you.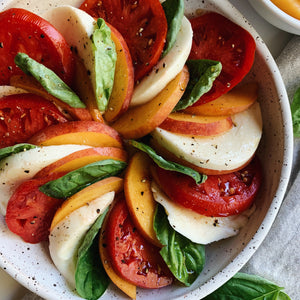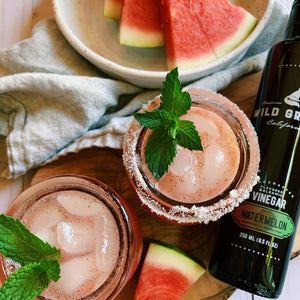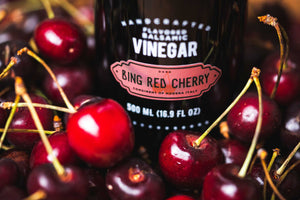 MARKET BOUNTY
It's hard to pick a favorite fruit in the summer, but fresh cherries top a lot of people's lists. Our rich and sweet Bing Red Cherry Balsamic adds some depth to our summer selections. Try it in your marinades for your cookouts, drizzled over a cheese plate, or paired with one of our EVOOs for a beautifully balanced salad dressing.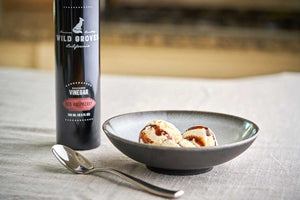 ELEVATE YOUR ICE CREAM
We all know it's not summer without ice cream! Instead of sprinkles, step up your toppings experience with a drizzle of flavorful Red Raspberry Balsamic Vinegar. Is that Michelin we hear calling?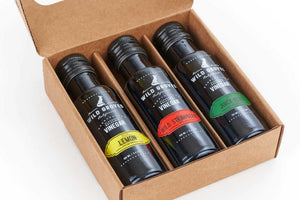 TASTE OF SUMMER
A true taste of summer with this special selection of white balsamic vinegars. Drizzle over salads, fresh fruit or throw a dash in your favorite cocktail, martini or even soda water for an extra zing! Hand blended here in Newcastle California by Dewey!